BACKGROUND AND OBJECTIVE:
The President of France, Emmanuel Macron, and the Chancellor of the Federal Republic of Germany, Angela Merkel, signed a new Franco-German cooperation and integration treaty in Aachen on January 22, 2019, 56 years after the signing of the Elysee Treaty.
In its Article 22, the Treaty states that "Stakeholders and interested actors from both states are brought together in a Forum for the Franco-German Future to work on the transformation processes of their societies." The aim of this initiative is to improve mutual understanding, to enable the sharing of experiences and to formulate joint recommendations that will accelerate the transformation of our societies in the face of major contemporary challenges. The recommendations will then be presented to the Franco-German Council of Ministers and the Franco-German Parliamentary Assembly.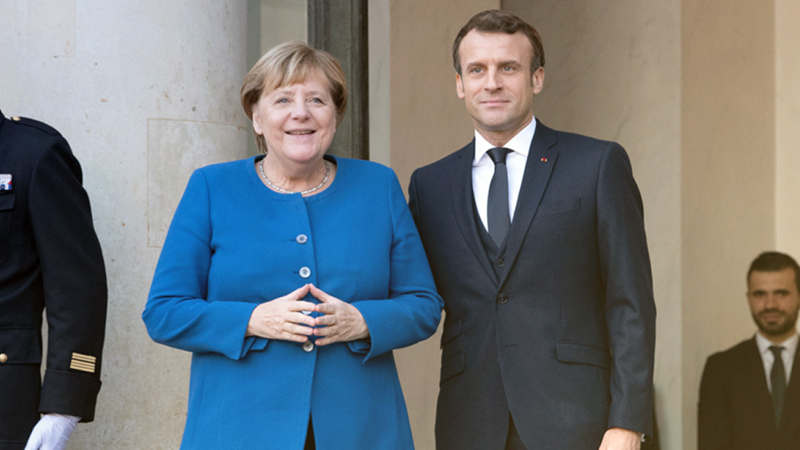 MODALITIES OF THE MISSION:
For this first edition, 40 French and German actors (administration, experts, project leaders, civil society) will reflect on two themes at the heart of current concerns: economic resilience and ecological transition. To do so, 6 local initiatives – 3 from each country – will be presented. From these local and regional initiatives, the Forum will be able to imagine new solutions applicable at the national level in both countries.
ADDED VALUE OF THE PROJECT:
With the new Franco-German cooperation and integration treaty, Germany and France recognize the leading role of local civil society. Highlighting local initiatives is part of an innovative participatory approach that aims to promote a grassroots and implementation-oriented approach. This reflects a break with the traditional vertical conception of diplomatic power.
Through the Franco-German Forum for the Future, the governments of France and Germany are giving participatory democracy a place in a major diplomatic treaty. Missions Publiques is convinced that this dynamic brings a new richness to the Franco-German debate and innovative responses to co-construct more resilient societies.